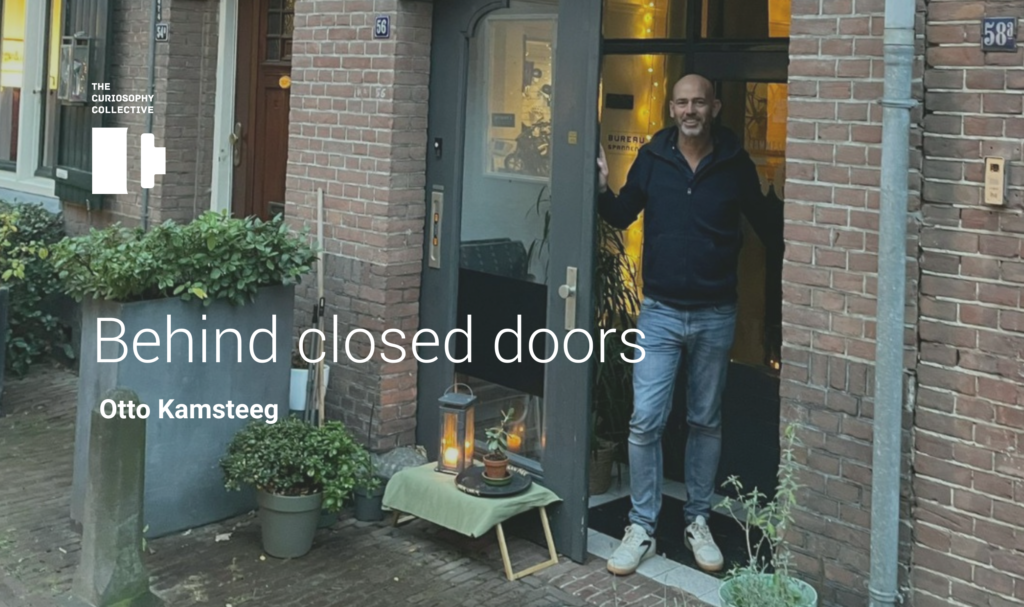 Behind Closed Doors – Otto Kamsteeg
Luister naar deze podcast aflevering via jouw favoriete podcast app, of direct hier op deze pagina:
In Behind Closed Doors neemt Suzanne Leclaire een kijkje achter de voordeur van de professionals van The Curiosophy Cast. Ze gaat op zoek naar waar hun nieuwsgierigheid vandaan komt, wat hen drijft en welke deuren zij openen voor mensen en organisaties met wie ze werken.
In deze aflevering neemt Suzanne een kijkje achter de voordeur van Otto Kamsteeg. Otto is verbonden aan The Curiosophy Collective en begeleidt betekenisvolle verandering en groei van individuen, teams en organisaties. Otto zoekt naar wat 'meer mogelijk' is als mensen zichzelf en anderen leren verstaan…
Hierin beweegt hij onderzoekend naar spannende zaken toe. Luister je mee hoe?
Nieuwsgierig naar meer podcasts, verhalen en blogs?