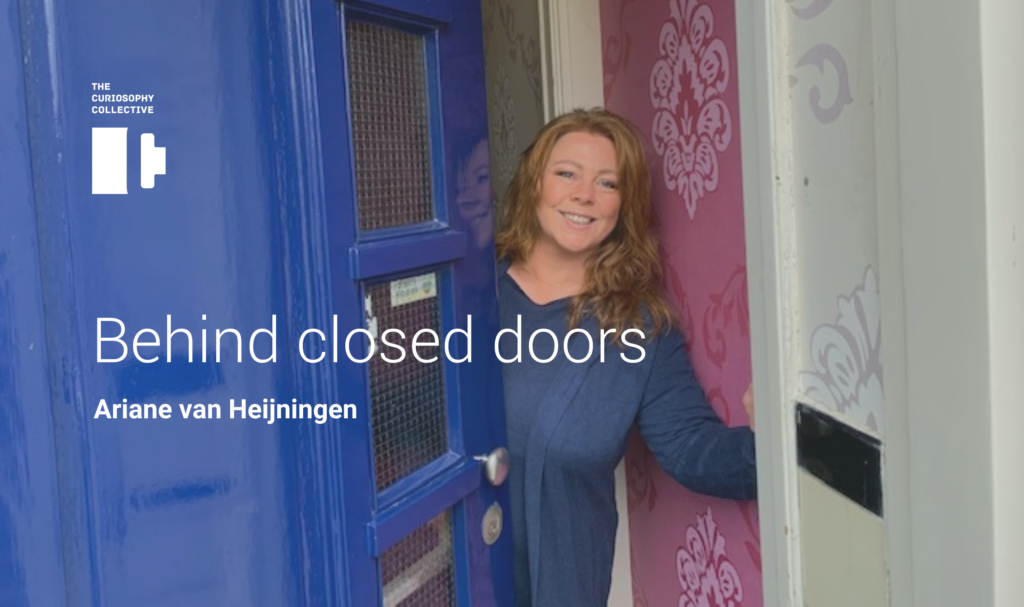 Behind Closed Doors – Ariane van Heijningen
Luister naar deze podcast aflevering via jouw favoriete podcast app, of direct hier op deze pagina:
In Behind Closed Doors neemt Suzanne Leclaire een kijkje achter de voordeur van de professionals van The Curiosophy Cast. Ze gaat op zoek naar waar hun nieuwsgierigheid vandaan komt, wat hen drijft en welke deuren zij openen voor mensen en organisaties met wie ze werken.
In deze nieuwe podcast aflevering van Behind Closed Doors gaat Suzanne in gesprek met Curiosophist Ariane van Heijningen. Ariane is geschoold in de praktische filosofie en systeemkunde. Zij schept helderheid bij organisaties waar het denken en doen uit elkaar loopt.
Je kunt Ariane ontmoeten in het Curiosophy In-Company leiderschapsprogramma en in een ontmoeting op maat. Mits je tot helder denken en handelen wilt komen rondom een complexe vraag of uitdaging.
Nieuwsgierig naar meer podcasts, verhalen en blogs?